Therefore, let us move beyond the elementary teachings about Christ and be taken forward to maturity, not laying again the foundation of repentance from acts that lead to death, and of faith in God, instruction about baptisms, the laying on of hands, the resurrection of the dead, and eternal judgement. And God permitting, we will do so.Luke 10:27
Sunday 15th October 2017
Sunday
10.45am
Prayer in the back room
11.00am
Morning Worship led by Rev Julia Binney
Today we start a new series of studies (to compliment the Home Group/Personal studies on the Christian Disciplines) entitled Back To Basics. This week our subject is "Baptism: Unwatered Down" (Romans 6:3,4).
Monday
7.15pm
Chobham House Group
Tuesday
9.30am
Parents and Toddlers Group
Thursday
2.30pm
House Group at the home of Linda Parsons
7.30pm
Special Church Meeting
Friday
8.45am
Prayers in the Church
Sunday 22nd October 2017
| | | |
| --- | --- | --- |
| | 10.45am | Prayer in the back room |
| | 11.00am | Morning Worship & Communion led by Rev Julia Binney |
| | 4.00pm | SEBA Celebration at Guildford Baptist Church |
The members of the Prayer Team are available if you would like prayer after the service
Notices this week
Operation Christmas Child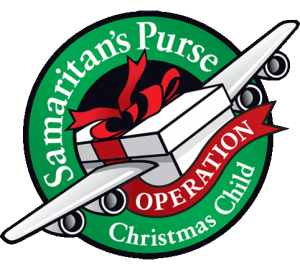 "Go" boxes are now available at the back of the church (50p each) to save you finding and wrapping a shoebox (although you can still do this if you want to!). Leaflets are also available. Boxes should be returned on (or before if necessary) Sunday 19th November.
Harvest Celebration
Thank you for your contributions to the Operatin Agri. With a donation from the church of £250 we sent a total £365.
Bible Studies for the Autumn
Our studies this term for personal use and/or Home Groups will be using the Life Builder Bible Study series Christian Disciplines. These are available for £3.50 (as we have them on sale or return from The Triangle book shop in Farnborough). Please take a copy (basket available for monies) and may we all be strengthened by this inspiring and challenging theme.
Manse Group
The new weekly Home Group has now started at the Manse (7 Sussex Close, Knaphill). If you would like to be part of this group please have a chat with Julia or Jim. The next time we will meeting will be on 26th October.
Woking Foodbank
New Life food bank require the following: tins of soup, corned beef or ham, and fruit. In addition jams and spreads, biscuits and cereal bars, tomato sauce and jars of pasta as well as toiletries.
The Woking food bank require jars of coffee, washing up liquid, tins of custard, rice pudding, long life milk and fruit juice.
Please continue to pray for the recipients of the food bank.
SEBA Joint Network Celebrations:
Dates for your diary
22 October 2017 – Gatwick & North Downs Networks; at Guildford Baptist Church. Russ Parker will be speaking.
Light Fantastic "Superheroes" Party
If you are at Primary School, come with your whole family for some Superhero-themed fun, celebrating Jesus as "The Real Superhero" at Holy Trinity Church on Tuesday 31st October from 4-6pm. £2.50 per child payable on the door, no need to book! Children must be accompanied by an adult.
SEBA Training Dates
Excellence in Safeguarding training
Level 2
Saturday 4 November 2017 @ Union Church, Heathfield – 10.15am
Saturday 18 November 2017 @ Ewhurst Baptist Church – 9.30am
Level 3
Saturday 4 November 2017 @ Union Church, Heathfield – 2.15pm
Saturday 18 November 2017 @ Ewhurst Baptist Church – 1.30pm
Sunday 26 Nov 2017 @ Orpington Baptist Church – 3.30pm
All courses £10 per candidate
Full printable Versions and previous weeks
To read these you will need a PDF viewer installed – get Adobe here

or Foxit here

.
They will open in a new window.

15th October 2017
8th October 2017
1st October 2017
24th September 2017