"For I know the plans I have for you," declares the LORD, "plans to prosper you and not to harm you, plans to give you hope and a future."
Jeremiah 29:11
Week Beginning 13th October 2019
Sunday
Coffee served from 10:40am
10.45am
Prayer in the back room
11.00am
Morning Worship led by Craig Braisby with launch of Shoebox Campaign
Craig Braisby leads today's service, which looks at the next of the Fruit of the Spirit, Gentleness. The readings are Galatians 6:1-10 and 2 Corinthians 10:1. Today's service also sees the launch of the 2019 Samaritan Purse Shoebox appeal for Operation Christmas Child.
Monday
7.30pm
Chobham House Group
Tuesday
9.30am
Parents and Toddlers Group
Thursday
2.15pm
Fellowship Hour at the home of Linda Parsons
Sunday 13th October 2019
Coffee Served from 10:40am
10.45am
Prayer in the back room
11.00am
Morning Worship and Communion led by Malcolm Parker
We invite you to stay for tea/coffee in the Church after the services.
The members of the Prayer Team are available if you would like prayer after the service

Notices this week
Harvest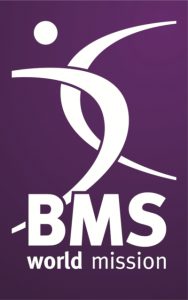 Thank you for your donations to the work of the Baptist Missionary Society, so far totalling £316. Today is the last chance to add to the Appeal for their work in South Sudan.
Woking Foodbank
The food banks need the following: tins of potatoes, carrots and peas, long life orange or apple fruit juice, long life milk, tins of custard, long life desserts, and toilet rolls.
Please continue to pray for the recipients.
Lost Property
There is a growing amount of lost property at the back of the church including a blue coat, a fitbit (or similar) and two pairs of glasses – one pair in a case. Please could you check to see if they are yours. Thank you
Clothes4U
Clothes4U, the Knaphill Clothes Bank, will be open on Saturday 16th November from 2-4pm at Knaphill Methodist Church.
The Clothes Bank is approaching its second anniversary and visitor numbers grow by the month. This means they need donations and would be glad to accept clothes in good condition suitable for the autumn & winter. Clothes can be delivered during the sessions or you can contact clothes@knaphill-Methodist-church.com to arrange delivery.
Minister Settlement
Please continue to pray for the search team as they review new profiles and meet candidates in the coming weeks.
SEBA Training Dates
Excellence in Safeguarding training
Level 2
Saturday 9 November 2019 – @ Halton BC, Hastings – 9.30am
Saturday 29 February 2020 @ New Life Church, Woking – 9.30am
Level 3
Saturday 9 November 2019 – Halton BC – 1.30pm
Saturday 29 February 2020 @ New Life Church, Woking – 1.30pm
Contact Eric or Sohan to book.
Baptist Union Prayer Diary –


20 October At the end of Prisons Week we offer this prayer: Lord, you offer freedom to all people. We pray for those in prison. Break the bonds of fear and isolation that exist. Support with your love prisoners and their families and friends, prison staff and all who care. Heal those who have been wounded by the actions of others, especially the victims of crime. Help us to forgive one another, to act justly, love mercy and walk humbly together with Christ in his strength and in his Spirit, now and every day. Amen. Prayer from www.prisonsweek.org. In particular remember our moderator Mike who is one of the chaplains working in Send Prison.
Full printable Versions and previous weeks. To read these you will need a PDF viewer installed – get Adobe here

or Foxit here

.They will open in a new window.
20th October 2019


13th October 2019


6th October 2019


29nd September 2019