The Family of the Church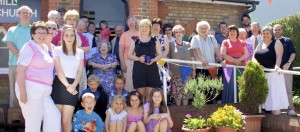 Knaphill Baptist Church can be described as a small, but growing church and our membership comes from all walks of life, and all ages. We share one common bond, the fact that together we make our church.
We know how hard that first visit to a new place can be, for the seasoned Christian looking for somewhere new to worship it's not easy, but for the first time visitor taking those early steps it can seem monumental. Our prayer is that you will find us open and accepting, no matter who you are or where you have come from.
As a Baptist church we are part of the local association of Baptist Churches, the South Eastern Baptist Association, a member of the Baptist Union of Great Britain and we work closely with the Anglican, Methodist and Catholic churches in the village.
Our Minister – Rev Julia Binney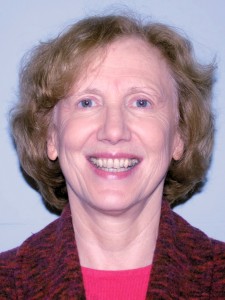 Julia became a Christian in 1987 from an Anglican background and was baptised in 1988. She then met and married Jim, a Baptist Minister. They have been involved in Church leadership together for 25 years in various churches in the Midlands and the South East. She was ordained herself in 2004 ministering with Jim as Joint Ministers in a large, busy London suburban church. However, for the last 5 years they have been living in beautiful Dorset near Weymouth. This has meant a slower pace of life and Julia has become more interested in a less activist and more contemplative approach to Christian Spirituality. The Lord has now called her to lead this church, with Jim's help, and as a church we look forward to exciting times ahead as God leads us into the future and opens new doors of opportunity for us.


Deacons
Along with the minister, deacons take the primary responsibility for day to day management of the church, spiritually, financially and practically. In Knaphill, they're closer to the role introduced in Acts 6 where "Stephen, a man full of faith and of the Holy Spirit; also Philip, Procorus, Nicanor, Timon, Parmenas, and Nicolas from Antioch" were selected to look after the practical matters of the fledgling church. They are elected from the members of the church to serve for three years, two are further elected to serve in the key roles of Secretary / administrator and of Treasurer.

Sohan has responsiblity for communications, and relishes the challenges that come from trying to run his own business on Christian Principles. Sohan is our acting Church Secretary.

Treasurer: Eric has been treasurer for more years than he cares to remember, and has been in the church since moving to Knaphill in 1989 with his wife, Ruth; his son Stephen is rapidly taking after his Dad with piano, computers and money.
The other Deacons are:

Judy, who joined the church in 2006 having moved to the area from South East London, takes responsibilty for Pastoral Concerns and the Prayer Ministry.
and Sue, who takes responsibility for our Junior Church.