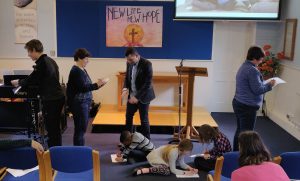 How well do you know somebody close to you?
Rob Stevens challenged 3 pairs of people to spend 30 seconds studying their partner then turn back to back and draw them! Needless to say the results were "interesting"…
Rob then reminded us how God looks at the inside, not just the outside, and knows us infinitely better than even our closest friend or our lifetime partner. What a wonderful God!