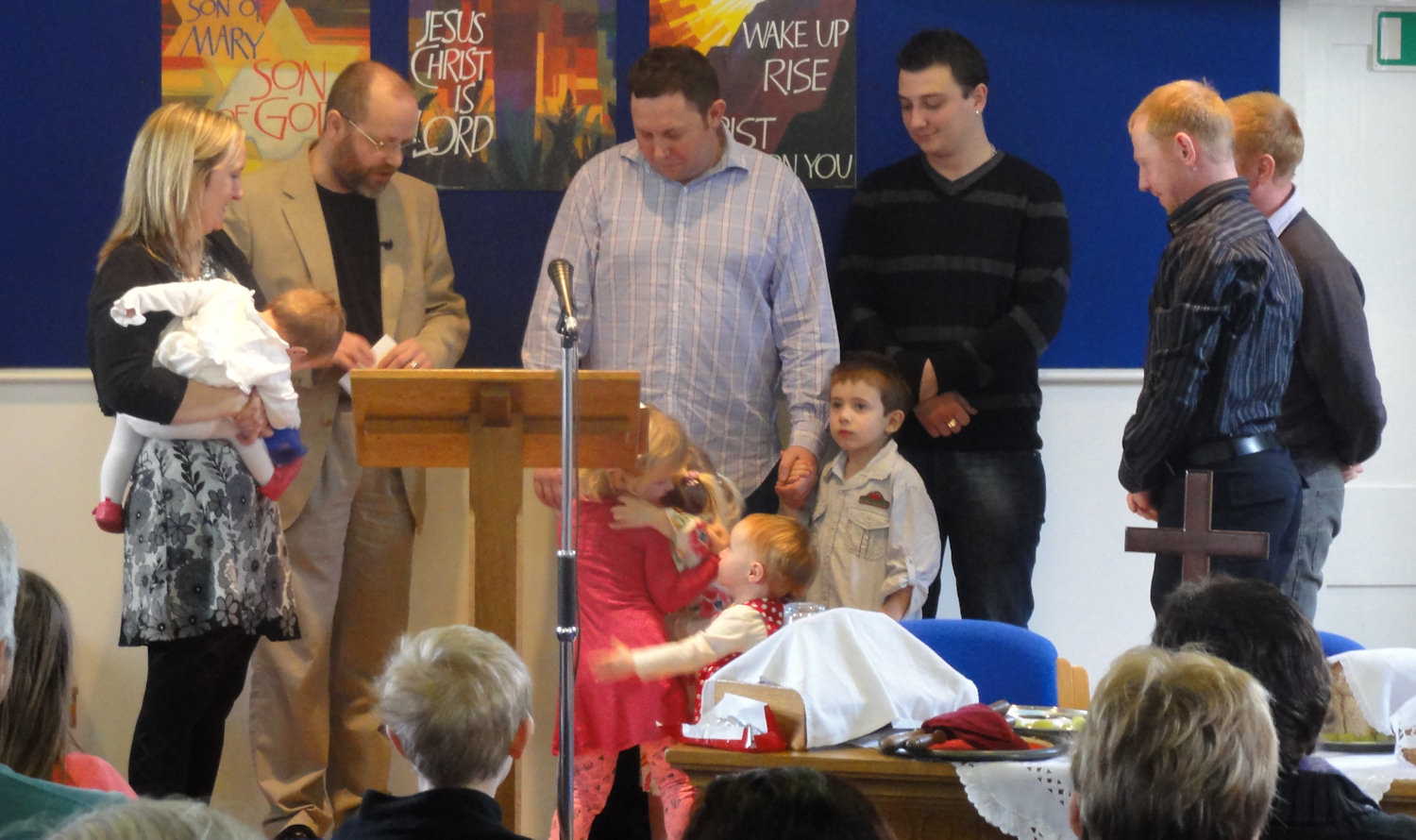 On Sunday 27 February it was lovely to welcome Caroline and Mark (who come to our  Tuesday morning toddler group) and their family and friends to the Thanksgiving Service for Caroline and Mark's three children.
After the opening worship, before the act of Thanksgiving, our Minister Richard spoke to the children before they went to Junior Church and creche about the importance of the way our blood travels around our bodies (we need to be constantly refreshed), how we need to breathe in and out, and have a balanced diet, which for some reason includes chocolate, [having dark, white and milk is balanced according to Richard!] to show the need to both rest in God and be active for Him.  However, as we heard, for our lives to be as God intended we need something much more important than chocolate – we need to spend time with Jesus and then live for Him.
So we rejoice that Mark and Caroline, their family and friends, have all taken time out to specifically give thanks to God for their children and to ask the church to stand with them.