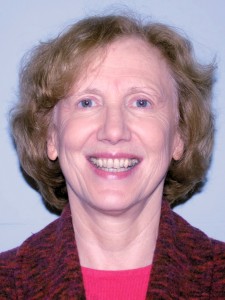 It's all about Jesus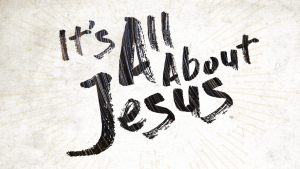 Cary Grant once told how he was walking along a street and met a man whose eyes locked onto him with excitement. The man said, 'Wait a minute, you're… you're – I know who you are; don't tell me – uh, Rock Hud – No, you're…' Grant thought he'd help him, so he finished the man's sentence: 'Cary Grant.' And the fellow said, 'No, that's not it! You're…' There was Cary Grant identifying himself with his own name, but the man had someone else in mind.
John says of Jesus, 'He was in the world, and though the world was made through him, the world did not recognise him. He came to that which was his own, but his own did not receive him' (John 1:10,11). The Message, a modern version of the Bible, translates John 1:10-12 as 'He was in the world, the world was there through him, and yet the world didn't even notice. He came to his own people, but they didn't want him. But whoever did want him, who believed he was who he claimed and would do what he said, he made to be their true selves, their child-of-God selves.'
This is my last Newsletter article before Jim and I move from Knaphill to take up the pastorate of Abbey Baptist Church, Reading in November. I do not have much time left to communicate what is really important. There is only one thing. It is that IT IS ALL ABOUT JESUS. He is the focus of our lives. We often sing, 'Jesus be the centre. Be my source… Be my hope… Be my vision… Be my path… Be my guide.' May we not just sing the song but live the life.
On one of perhaps many occasions when Jesus visited his friends Martha, Mary and Lazarus in Bethany, a village a few miles outside Jerusalem, Martha was so absorbed with the busyness of preparing the meal that she became distracted and anxious. Her sister Mary did not allow herself to get so bogged down and went to sit at Jesus' feet listening to what he said. She had been helping but knew when to stop because there was something more important to do. Jesus said to Martha, 'You are worried and upset about many things, but only one thing is needed. Mary has chosen what is better, and it will not be taken away from her.' Martha allowed herself to be pulled away, but Mary kept her focus on Jesus. May we be more like Mary sitting at the feet of Jesus listening to him, learning, resting in him, deliberately taking time to be with Jesus and making him the centre of our lives. It really is all about Jesus.
Julia Binney

Why not read Julia's "older thoughts" – here ->